I would like to create a corset image which makes it possible to wear corsets as a common piece of clothing. It should be normal to wear a corset.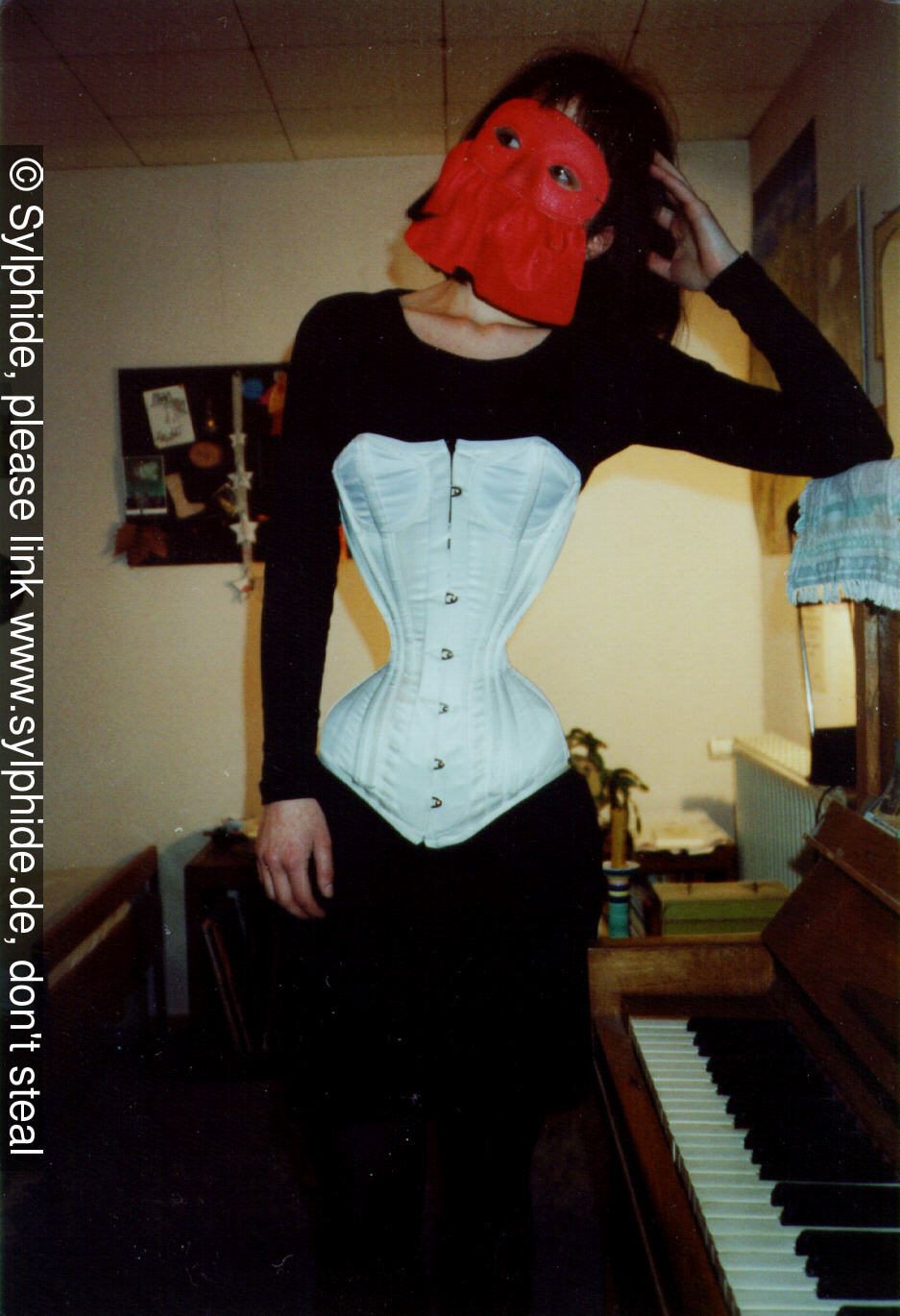 The corset image should be quite similar to the bra image. I think that I as a corset-wearer can contribute to reach this aim by looking a bit girlish and 'innocent' and by signaling that I'm laced because a small waist is beautiful and dainty. In my opinion this strategy is the best because it allows other ladies to lace without to be connected with prostitution. For a woman who wants to become a corsetee it is much easier to identify with someone who looks like the girl from next door than with someone who looks like a vamp or a prostitute.
I warmly recommend a visit at www.corsets.de. There you will find a large number of texts about corsets and more information about me in English.